Back to News & Stories
A lovely thank you letter!
Jenny was given some help by our Lancashire NW group and writes:
"Thank you very much for the help that I have been recently given through Remap by Mervyn and yourself. Mervyn designed and made a beautiful, bespoke and unique dog harness attachment to safely attach my Assistance Dog to my car. He designed it in a way which means that I can use it independently which is fantastic. As you know, both my Assistance Dog and the ability to drive are very important to me and so your help is greatly appreciated.
I think Remap are an absolutely wonderful charity and am very grateful that you are willing to give your time and skills to help people like me. Sometimes there just isn't an off-the-shelf solution for a particular problem and I find it very reassuring to know that I can ask Remap for help when I have an idea which would help me continue my independence. Without Remap I would have nowhere else to go to help make my ideas a reality."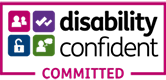 Copyright 2023. All Rights Reserved
Skip to content