Back to News & Stories
Do you have superpowers?
Join the UK's one and only disability sport series for the "Everyday Superhero"! These epic sports event is your chance to join fun, full-throttle mass-participation challenges where people with disabilities call the shots and don't have to worry about cut-off times or equipment restrictions. Masks, capes and pants over tights are positively encouraged!
Remap is an official Superhero Series Charity Friend, and we are putting a call out to our own community of Superheroes to join our team! Grab your cape and choose your mission!
Please get in touch with Lucia, you can contact her by email – l.ruggiero@remap.org.uk or by phone – 07522 231101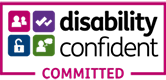 Copyright 2023. All Rights Reserved
Skip to content