Back to News & Stories
A Rollator for Eilian
Eilian is an elderly gentleman who requires the use of a three-wheeled rollator to get out and about. Having an amputation, however, creates an extra challenge as the device cannot be safely used with one hand.
Martin Rees took on the challenge of modifying the rollator to be better suited to Eilian's needs. First the brakes were changed so they could be operated by one hand. Then a cup-type holder was made for his residual limb. An important function of the cup design was to build in enough freedom of adjustment so that the most efficient and comfortable position could be achieved. The design provides adjustment in all directions necessary.
The plastic parts were made with a 3D printer and a metal sleeve attaches these to the handle bar. The finished cup was lined with felt to provide comfort and protection during use. Now Eilian can walk independently!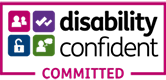 Copyright 2023. All Rights Reserved
Skip to content