Back to News & Stories
A special step for Eirene
Five year old Eirene was very excited to start big school with all her friends. There was only one problem. Everything at big school was just so big!
As the smallest of her friends, Eirene wasn't able to stretch up tall enough to reach things around her classroom. Sometimes she's a bit wobbly, too, so she needed a nice big platform with rails for her to hang on to. The problem is that nice big platforms with handy grab rails are too big and heavy for little Eirene to move around on her own.
Eirene's mum got in touch with her local Remap volunteer, Jim. He made a sturdy platform especially for Eirene to use at school.
Jim added wheels to Eirene's step so that she can move it around her classroom easily. The clever part is that the brakes come on as soon as Eirene stands on the platform. This means the platform can't move unless it's safe, and there's no chance of forgetting to put the brakes on.
Eirene is very happy now that she can reach all the things in her classroom. Here's a video of her in action: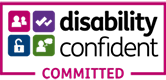 Copyright 2023. All Rights Reserved
Skip to content