Back to News & Stories
Access Your Life
Lauren and Felix both live with complex disabilities, meaning together they face a multitude of challenges on a daily basis. Some of which they assumed they shared with other people living with a disability, regardless of whether they had a different condition.
Throughout his PhD, Felix had the opportunity and privilege to work with patients living with various physical disabilities, their carers and their medical professionals. It was during this experience that Lauren and Felix realised the struggles they faced on a daily basis were universal. If you need anything, whether it is a piece of equipment; an appointment with a consultant or a medical investigation you have to FIGHT for it. You have to become your own expert and spend hours collating information that surrounds your condition. This is where Lauren and Felix want to help you.
They have created a company called Access Your Life, providing you with a safe space where you can communicate with others, share knowledge and advice. They would like you to review any medical aids, adaptations and supports you have used regardless of whether it was a positive or negative experience. All of which, will help prevent others from having to make a life altering decision based on a sales pitch from a supplier or vast amounts of unrelated online sources. With the directory of reviews created, they want people living with a disability and their carers to form a realistic opinion on how well a device meets their individual needs. They have learnt first-hand how the right piece of equipment can transform someone's life, which is why they are passionate about ensuring everyone has the opportunity to improve their quality of life, whether you are a patient, carer or a family member/friend supporting someone with their medical condition or disability.
Access Your Life is making a start with wheelchairs and scooters, as they are one of the biggest needs. Then as they grow, they hope to expand their website to incorporate all forms of equipment, meaning users will soon be able to review other medical products. They have also just launched a trusted rehoming scheme, ensuring any item up for sale meets the needs of the buyer. Lauren and Felix will also support you throughout the whole process for a small fee.
Kate says that Access Your Life is "a fantastic company ran by two very passionate people who want to make a difference. When I needed to buy a wheelchair I wish there was a site like this and I can't wait to see what other things Access Your Life will have to offer in the future!"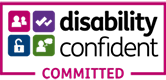 Copyright 2023. All Rights Reserved
Skip to content