Back to News & Stories
Alice scoots away
Alice loves riding her scooter to school every morning. She enjoys the rush of speed and the feeling of wind in her hair. It also means she's able to arrive unassisted as she finds scooting easier than walking.
As she got older, Alice outgrew her junior scooter and was ready for an adult-sized version. The problem she found was that adult scooters only come with two wheels and are too wobbly for her to balance on. She looked everywhere for a three-wheeled scooter that would be big enough, with no luck. That's when her family got in touch with Remap.
Alice's local Remap group were able to 3D print a set of three wheels to fit an adult scooter. She even got to choose the colours!
Now Alice is able to get back to scooting to school every morning. All her friends are jealous of her fashionable new wheels and would like some just the same!
Would your child benefit from custom adaptations to their outdoor equipment? Contact us!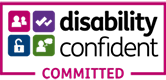 Copyright 2023. All Rights Reserved
Skip to content