Back to News & Stories
An activity stand for Sycamore Class
The children and adults of Sycamore Class had been looking everywhere for an activity wall for their outside area. Some of the children in the class use wheelchairs, and all the walls you can buy have their activities attached too high for them to reach. They wanted an activity centre that everyone could share!
Remap Berkshire heard about their search and came to the rescue. They built a special activity stand that all the children can play with. It has got four sides full of exciting things to do. It also has space underneath so the children with wheelchairs have room for their knees!
Everyone in Sycamore Class enjoys trying out all the activities on their new activity stand. Thank you, Remap Berkshire!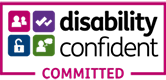 Copyright 2023. All Rights Reserved
Skip to content