Back to News & Stories
Archery stool hits the bulls eye
At the Invictus Games in Toronto, team GB competitor Kerys Knight won gold individual and team bronze using a new archery perching stool designed and built by Remap.
Perching stools are used by impaired archers who having difficulty standing. However, they are not made commercially and are often bespoke, individual projects which makes them difficult to acquire and often expensive. Bob Smith, Chair of the Disabilities Advisory Group knew of the need for these stools and asked Remap for help.
Assistance came in the form of Roger Thorn, a volunteer with Remap South Bucks who has designed and made a suitable archery stool. Having come up with a winning design, Roger has also persuaded the company he previously worked for, Kellforms, to produce them in batches of ten. The costs are met by a generous grant from The Worshipful Company of Fletchers and the first batch of stools was delivered in October to the British Wheelchair Archery Association.
The new stool was used successfully at the Invictus Games in September, then in October Paralympic gold champion John Walker checked out the stool before buying his. John won a gold medal in the individual competition at the 2016 Summer Paralympics in Rio de Janeiro.
When the first ten stools have been sold, the money will be used to fund the production of the next batch of ten and so on. In this way many disabled athletes will benefit from Roger's design. The stools are being sold at cost price from the BWAA's base at Stoke Mandeville – anyone interested should contact Bob Smith on BWAACoaching@talktalk.net   Four of the first ten are sold already!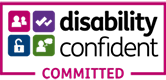 Copyright 2023. All Rights Reserved
Skip to content