Back to News & Stories
Archery system
Members of a sports club for disabled young people wanted to try archery, but with limited upper body strength and coordination this seemed a distant dream.
Remap volunteer Derek Matthews took on the challenge and mounted archery bows on stands to enable seated players to take aim.  Releasing the trigger is achieved by hitting a foot switch (don't worry, there are some clever safety features!)
Club members now enjoy their archery sessions as full participants, not onlookers.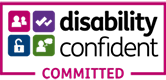 Copyright 2023. All Rights Reserved
Skip to content