Back to News & Stories
Arm extension for child's bicycle
Isabella was born with a hand and part of her forearm missing. When her friends started to ride bikes, she could only look on longingly.
Remap came along in the shape of Alan Jeffs, volunteer with Remap Cambridge. 'Riding a bike is part and parcel of being a child,' said Alan. 'I was determined to find a way to make it possible for her.'
Alan adapted a bicycle for Isabella so that she could effectively hold the handlebar and steer it. Now she happily goes out with her friends on bike-riding expeditions in the local parks and is thrilled with her new-found power.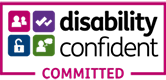 Copyright 2023. All Rights Reserved
Skip to content