Back to News & Stories
Armed Force's Day 2022 – Making Things Possible
To celebrate armed forces day this year, we wanted to share an insight into a couple of ex-armed forces individuals we've helped over the years with custom-made equipment.
Helping Derek Derenalagi compete in the paralympic games…
The ex British Army soldier lost his legs while serving in Afghanistan, and came to us to see if we could develop a discus throwing stand for him to use. Our volunteers nailed the design, and Derek put in a fine performance at the London games, coming 11th in his category that year!
Helping Gulf War veteran, Darren play music a little more comfortably…
Darren, a veteran of the gulf war, plays in a brass band, he has an adaptation that helps him hold the trombone safely and securely on his shoulders. As a keen musician, the clamp mounting to the shoulder holster has disintegrated over time with use. To the point where it was being held together by tape.
He had already made a heavy-duty replacement shoulder holster from leather, and bought a small ball joint he thought would give a more flexible linkage to the trombone. But he had no lathe, so volunteers at the Remap Harrogate and Ripon Group were approached to help secure everything in place for Darren.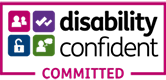 Copyright 2023. All Rights Reserved
Skip to content