Back to News & Stories
Assessment Car for Rehabilitation Patients
The East Kent Neuro Rehabilitation Department see many patients daily, helping to enable independence, rehabilitation and recovery from injury or illness. Previously, the department had been using an assessment car to assist in rehab sessions which was then removed throughout the covid period.
Ever since, the department requested something similar to be made, as the previous equipment had shown great promise for rehabilitation purposes.
As a result, several cars had been examined at GM Woodgate & Sons, who agreed to help with the hospital's request. The car underwent a transformation and was passed onto Remap engineers' hands, where aluminium and wood were added to help build a brand-new car.
This Remap project will help enable those with strokes, or brain and spinal injuries with their recovery, and the goal of returning home.
We have also been informed that the neuro team have offered to make Remap their chosen Christmas charity this year. We would like to say a big thank you for this!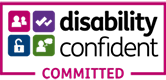 Copyright 2023. All Rights Reserved
Skip to content