Back to News & Stories
Bob can enjoy his garden again
As temperatures rise this summer, those of us with gardens have been making the most of them. It's ideal weather for hosting a barbecue, or relaxing in the sun with a cold drink and a good book.
These simple pleasures weren't quite so simple for Bob. Although his sitting room has large French doors which open out to his garden, he needed someone else to open and close them for him. No long summer evenings with drinks on the patio for him — when his personal assistant went home for the evening, they had to be closed and locked up.
Luckily, Bob had heard of Remap and got in touch to see if there was anything we could do. Ashley, a volunteer from our Essex North group, paid him a visit and came up with a simple solution.
The reason that Bob had difficulty with the door was that he finds the handle too stiff to turn by himself. To solve the problem, Ashley simply made the door handle longer, thus doubling the leverage and halving the effort needed to turn it.
This simple fix means that Bob can enjoy his garden whenever he likes. Thanks Ashley!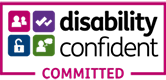 Copyright 2023. All Rights Reserved
Skip to content