Back to News & Stories
A Bowls Carrier at Barwell
The dedicated team at Barwell Indoor Bowling Club (BIBC) meet every week and are proud members of Disability Bowls England. They pride themselves on the warm welcome they give to everyone and they are keen to encourage people with disabilities of all types to get involved in the many matches and competitions on offer.
As their specialist bowling wheelchairs get older, they are becoming more difficult for their members to use. Maneuvering an old wheelchair without dropping the ball is no mean feat! Luckily, Remap Leicestershire was on hand to help.
Two of our volunteer engineers mounted a bowls carrier underneath the wheelchair seat. It allows the players to carry their bowls safely while they get into position. They also managed to find time to fit in a few running repairs too!
Clare from BIBC says the work will make a real difference to the club members. Thanks Remap Leicestershire!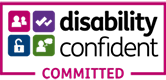 Copyright 2023. All Rights Reserved
Skip to content