Back to News & Stories
Bull's-eye!
Hannah is a keen archer but has problems with balance and fatigue – she cannot stand for very long, and suffers vertigo when shooting. She therefore needed a stable archery stool and it had to be both strong and lightweight. Hannah does not drive so it was important that the stool could be dismantled and packed into a rucksack.
Michael Goom, a volunteer with Remap Bristol, based his solution on a single legged perching stool and added three more legs for stability. He made a special collar to attach the additional legs to the stool using a 3D printer.
The choice of materials and manufacture has produced a very lightweight stool that Hannah was then able to use in competitive archery.
Hannah takes aim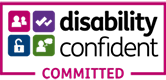 Copyright 2023. All Rights Reserved
Skip to content