Back to News & Stories
Cameron's hoverboard adaptation
Cameron is a 9yr old speed demon and aspiring Astronomer, who happens to be hemiplegic following a stroke eight years ago after heart surgery. This ultimately affects the use of his arm and leg on the right side of his body.
At Christmas, his family bought him a hoverboard with a seat. He enjoyed using it, but they had some concerns for his safety as the footpegs provided with the seat, didn't provide adequate support, especially as Cameron needs to wear a ankle support.
Wanting Cameron to enjoy his new toy, they came to Remap to see if our volunteers could adapt it to make it safer for him.
Remap volunteer – Kelly was assigned to help Cameron and his family.  Determined to get the adaptations complete for Cameron before summer, so he could then enjoy the hoverboard in the sun with his friends she began to work up a solution. It was important that Cameron's foot was not only supported but also at a comfortable angle for him when playing, so a solid foot support was added around the existing pegs – to help keep his foot in place without any constraints for him.
The support we provide at Remap isn't just about providing a solution, it's about the wider effect on wellbeing, as  Kelly explains – "Remap is so much more than providing solutions for independence. It is a support system and crowd cheering you on. It can feel totally isolating fighting with health, but having volunteers helping you to take a step forward can make a world of difference in that fight."
We're always happy to adapt equipment like this, but please do note that the use of such equipment should be restricted to private land and not public paths or roads.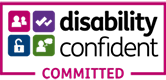 Copyright 2023. All Rights Reserved
Skip to content