Back to News & Stories
Charlie and Olaf play together
Olaf is little Charlie's very favourite toy. When Charlie's mum presses the button on Olaf's tummy, Olaf sings a song and does a special dance. Charlie would love to be able to be able to make Olaf dance by himself, but he can't manage to press the little button on his own.
The Remap team in Northern Ireland came up with a clever plan. They found a big red button, and connected it to Olaf without using any wires.
Charlie can press the big red button on his own, so he can make Olaf sing and dance whenever he likes. They are having lots of fun playing together. Thanks Remap Northern Ireland!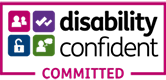 Copyright 2023. All Rights Reserved
Skip to content