Back to News & Stories
Christine stays independent
Improving daily lives for free is all in a day's work for Remap!
Christine from Witham has her activity restricted by cerebral palsy, she has very limited control of movement in one arm and uses a head stick for most daily tasks.  Essex Central Remap, a charity covering the CM post code areas of Essex, have worked with Christine for many years to make things easier and give her independence.  Remap make equipment for people with disabilities, all their work is free of charge and custom made for the individual.
Like many people with cerebral palsy, Christine makes use of modern technology to help stay informed and in contact with the world, using smart phones, computers and tablets, some require finger tip control, not possible with no hand movement.  Remap made additional head sticks with a conductive tip, giving the same function as the fingers of other people.  Unfortunately the conductive tips are soft and wear easily so are no use for other daily tasks so Remap had to make a stowage system so that Christine could change head sticks when required.
To eat her meals, Christine uses a fork or spoon attached to a swinging arm that she can pull down and move with the limited use of her one arm but she found it difficult to rotate the plate or dish, so Remap mounted a turntable on a "lazy Susan" bearing, looking somewhat like a gear wheel, that could be locked in position with a pawl using her head stick.  It takes quite a long time to eat so at present Remap are getting some special plates made that can be used with a heating mat to keep the food warm.
Remap have made a multitude of other equipment for Christine to help her switch on her tablet, to switch on lights on her electric wheelchair, to use her camera, to operate a load speaker connected to her smart phone and switch on emergency lights in her bedroom.
Extract from an article in the Essex Chronicle 8 February 2018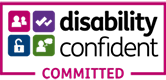 Copyright 2023. All Rights Reserved
Skip to content