Back to News & Stories
Communications Tray
Logan has Angelman Syndrome, a neurological condition which causes a severe intellectual and developmental disability. He needs a wheelchair, has jerky and spasmodic movement of his arms and cannot speak or swallow.
He has a happy disposition and is very active but needed the means of communication.  Remap's solution was a plywood board with a removable acrylic panel placed on top of changeable symbols.
At first, the symbols just allowed him to choose which toy he wanted to play with, but now Logan can indicate where he wants to go, and his mood: "I am happy", "I am sad", and so on.
His mother and his teachers are very pleased and Logan is delighted because, for the first time in his life, he can communicate.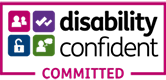 Copyright 2023. All Rights Reserved
Skip to content