Back to News & Stories
Cutlery for Philippa
Philippa enjoys getting together with friends and family to share a meal together. However, she is not able to tolerate pressure in the palms of her hands, making it difficult to hold or grip cutlery. This meant that she could not eat independently and was instead fed by her Personal Assistant.
Along with her Occupational Therapist (OT), Philippa had already designed a prototype cutlery holder. The pair needed help to make a more durable version that could be used repeatedly. They got in touch with Remap to ask for help.
A volunteer from Remap Cambridge visited Philippa and her OT at home. Using their existing design, he formed two new cutlery holders out of plastic. They are designed to go over the back of Philippa's hand, hook under her thumb, and curve just around the edge of her hand on the opposite side. Finally, our volunteer filed the handles of her existing cutlery to the correct shape and glued them permanently to the holders.
Philippa uses her new cutlery set every day. They even go in the washing up along with everything else. She is delighted to be able to join in meals independently. Well done Remap Cambridge!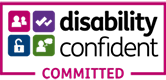 Copyright 2023. All Rights Reserved
Skip to content