Back to News & Stories
Danielle goes to the park
In my late teens/early twenties I was diagnosed with several conditions; HEDS, POTS and Sciatica. These mean everyday has its own set of challenges, from relentless chronic pain, being unable to stand or walk for short periods to feeling dizzy and experiencing 'brain fog'.
Due to my conditions I have to adapt most things I do and my independence is limited. But since having my daughter leaving the house on my own had just become impossible. I contacted Remap because my dream was to take my daughter out on my own to the park. The park is about one mile away and I couldn't take her on my own like a 'normal' mum. She adores the swings and I would give anything so I could take her.
I use a wheelchair outside of my home as I cannot stand or walk far. I have a manual chair that I need help to push and an electric mobility scooter which I can use on my own. So when my husband is working and no one else is free, I can't, like most Mum's, walk my daughter to the park. At about 6 months old she figured out how to 'help' me with the hand controls, (she crashed into a lady once!) so I couldn't trust her on my lap going out near roads, and I would really struggle to hold her. I had resigned myself to the fact that this couldn't happen for me. That's when I applied for a TV show to find a solution to my problem – Big Life Fix.
I wasn't selected, however instead, they suggested Remap to me. And thank goodness they did!
I sent an email asking if there would be anyway someone could come up with a way of attaching a bike trailer to the back of my electric scooter so I could take my daughter to the park.
And within a month or so I had exactly that!
It wasn't simple; as my wheelchair folds, it had to be detachable, as well as not too fiddly because of my lack of grip and other needs. But thanks to Remap's amazing engineers I have the solution! I can now take my daughter to the park like any other mum and it's wonderful.
I have to say a huge thank you to the engineers who changed my life – Mike and Dominic from your London West panel – they were brilliant!
Remap make things possible for those of us who have to deal with the impossible!
As a result of this I am now fundraising for Remap this summer! On August 18th, 2018 I will be taking part in the Super Hero Series Half Triathlon – I will be doing the swimming and 'run' sections (with help from my amazing husband). The idea of a sponsored event seemed impossible. But after hearing Remap needed volunteers to take part in the superhero series to help raise money for the charity I couldn't get it off my mind, so here I am. Any donations are gratefully received as every pound helps! Remap's work is invaluable!
You can support Danielle by donating online via her Just Giving page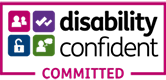 Copyright 2023. All Rights Reserved
Skip to content