Back to News & Stories
Daniel's on his bike
Daniel is a keen cyclist who enjoys exploring the countryside on his bike along with his family. Following complications from a routine operation, he no longer has full use of his right knee. He was worried that he might have to give up his hobby, until he contacted Remap.
Remap Basingstoke volunteer, Richard, visited Daniel and came up with a clever plan. He modified the pedals on Daniel's electrically assisted bike so that they rotate independently. Daniel can then power his bike using only one leg, while the other rests comfortably on the 'spare' pedal.
Daniel is now back on the road, and recently enjoyed a family biking holiday in France. Thanks Remap Basingstoke!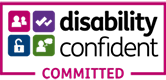 Copyright 2023. All Rights Reserved
Skip to content