Back to News & Stories
Eating aid for double amputees
One of the early challenges facing double arm amputees is that they have to wait for months to have prosthetic arms fitted and during this time cannot eat independently – this is very demoralising. Limbcare, the charity that helps amputees with the trauma of losing one or more limbs, is acutely aware of this problem so asked Remap to design an eating aid.
The aid designed and made by Austin Lewis of Remap Farnborough is simple for nursing staff to put on or take off and enables amputees to eat independently as soon as scar tissue has formed. The spoon/fork holder can also hold a stylus so patients can operate a mobile phone or tablet. The device was first tested by a patient in Brighton Hospital and he was able to eat independently within a few minutes of trying. This was the first time since his amputations.
The version in the photograph is a prototype and a lighter version has now been created, which is fixed to the limb with a blood pressure cuff. Shown using the prototype is Ray Edwards MBE, Chairman of Limbcare and a quad amputee himself. Limbcare is a UK charity based in Farnborough, Hampshire, providing hope, help and support to all amputees and limb impaired in the UK. Ray is the UK's longest surviving quad amputee and has complete empathy with those who have suffered trauma, as well as offering support and guidance to their family and friends.
Limbcare offers empathy, not sympathy, and a helping hand and a step in the right direction to create a better quality of life. www.limbcare.org  – Support Line 0800 052 1174.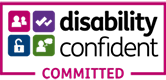 Copyright 2023. All Rights Reserved
Skip to content