Back to News & Stories
Emma starts school
Five-year-old Emma couldn't wait to start big school with all her friends from nursery. She was looking forward to learning lots of new things and eating lunch in the great big school canteen. 
The problem was, Emma's powerchair is too tall to fit underneath the school desks. If Emma sat with her friends at lunchtime, she would be too far away from the table to reach her lunch. The company that makes Emma's special powerchair doesn't make a portable table to go with it. Her chair is also under warranty, so it can't be changed in any way. 
Emma's parents approached Remap Essex Central for help. One of their volunteers custom-made a table just for Emma. It is large enough for messy play, and narrow enough that she can still reach her powerchair controls. It's even decorated in her favourite colour!
The new table attaches to Emma's chair with velcro. This means her teacher can take it on and off easily and the chair's warranty isn't affected. 
Emma is delighted with her new table and is enjoying going to school with all her new friends. 
Would custom-made equipment make it easier for your child to attend school? Contact us!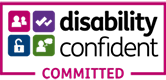 Copyright 2023. All Rights Reserved
Skip to content