Back to News & Stories
Ethan the artist
Ethan is nearly two, and would love to draw a picture for Mum to put on the fridge. He finds it difficult to hold a pen by himself because he isn't able to move his joints as much as other children.
Ethan's mum, Laura, contacted Remap to see if we could help. We put her in touch with a local volunteer, Peter from our London South team.
Laura, Peter and Ethan all worked together to design this special pen holder. It always holds the pen at the right angle for drawing, even though this angle changes when Ethan sits on a different chair or draws lines in different directions. It also has a comfy strap to make the foam handle easier to hold on to.
The team had to do lots of tests before they came up with the final design. The finished product is 3d printed in red, Ethan's favourite colour.
Ethan is delighted to be able to draw on his own, and Mum's fridge is now covered with all his pictures. Here he is in action: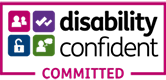 Copyright 2023. All Rights Reserved
Skip to content