Back to News & Stories
Funding success for Remap Berkshire
Remap Berkshire has been awarded crucial funding by Reading Borough Council for its important work, supporting local people to remain independent. In recognising the unique contribution made by Remap's volunteers, Councillor Rachel Eden, Lead Member for Adult Social Care, said:
"I am a massive fan of the outstanding work provided by Remap and I'm delighted we can continue to support the charity's running costs. I can think of no better example of a charity that provides such an excellent value for money service for the modest amount we provide.
"We know that the service Remap offers demonstrates very high levels of customer satisfaction. The Remap volunteers are making a real impact on improving people's lives with solutions that are tailored to person's specific needs.  This in turn helps us achieve our priority of promoting wellbeing, as the service helps reduce the risk of people's care needs increasing, helps them stay in their own homes and enables them to continue living fulfilling lives. This in turn saves both the Council and the NHS money in the longer term."
Recent examples of Remap Berkshire's work include a reading stand for John and an adapted kick-step for Julie.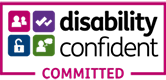 Copyright 2023. All Rights Reserved
Skip to content