Back to News & Stories
Gardening for Disabled Trust
Remap is pleased to support the Gardening for Disabled Trust, a charity formed, like Remap, some 50 years ago. It is an entirely voluntary organisation, which gives grants to disabled people all over the United Kingdom in order that they may continue to garden.
The trust's secretary told Remap:
"The grants often transform the recipient as well as the garden, replacing a source of frustration by a valuable therapy and sense of satisfaction. Our most frequent requests are for raised beds and planters, and for adaptations to paving and steps to make gardens accessible and safe. Also we receive requests for special tools and greenhouses".
Remap often helps design special tools or gadgets for use in the garden, so it is good to build links with the GDT.
The Trust can be contacted through:
The Secretary, P.O. Box 285, Tunbridge Wells, TN2 9JD or by email info@gardeningfordisabledtrust.org.uk
www.gardeningfordisabledtrust.org.uk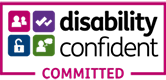 Copyright 2023. All Rights Reserved
Skip to content