Back to News & Stories
Helen keeps bell ringing
Helen tells us how our help enabled her to keep up a beloved hobby:
I spent the second anniversary of my first bell ringing lesson in hospital, newly diagnosed with multiple sclerosis. In the eight years since then, not knowing how quickly the disease would progress, and being seriously bitten by the ringing bug, I have made the most of my time. Issues were balance – due to limited feeling from the waist down – stiffness and fatigue. The length of time I could stand to ring kept getting shorter, and gradually felt less safe.
One solution was to use a bar stool to perch on. This served well for some time; perched on the corner in an almost standing position allowed me to conserve energy and provided sufficient stability. However, further deterioration meant that I didn't feel safe because I couldn't feel the stool, or if I was starting to slide off.
Referral to a specialist led to ringing stool number 2 – a proper perching stool with side handles. This would have been okay but for the insecurity caused by lack of sensation to be able to tell if I was sliding off, and the facts that the adjustable legs had quite a bit of play, and that the stool rocked slightly, so felt quite unstable.
At this point, my lovely occupational therapist referred me to Remap. Enter Terry.
We arranged to meet at my home tower, Llangarron, to see what would be required. Terry Tomlin turned out to be a cheerful guy who quickly assessed the situation and the difficulties to be overcome in a most professional and workmanlike manner. He clearly knew his stuff.
Terry's suggestion was to use the perching stool and fix it to a base to provide stability, welding the legs to remove play. Velcro straps would ensure I was securely strapped in place.
Terry's prototype was so thoughtful, building in features we hadn't thought of, such as a hole in the base to use as a carrying handle. Everything was lovingly made to a high standard.
It needed several revisions before I was able to give it the green light. Nothing was too much trouble. It took hours of Terry's time in manufacture, fitting and travel, as well as the costs involved.
The final result: a wooden base with carry handle, studs for the stool legs to slot on to, and an ingenious locking hinged hook. The stool had wide Velcro straps and a chain underneath the seat to attach to the hook. A step slotted onto the base, and had bumpers front and back to ensure my feet couldn't protrude to get caught in the bell rope, and Velcro straps. These straps were because I couldn't feel my feet to tell where they were and if they had moved – not something I personally want to be worrying about in the middle of ringing!
It took me a while to get used to ringing with my new stool, partly because of weakness from not ringing tower bells for a while, and partly because a slightly different technique is required when ringing fully seated. However, now that I have adapted, it is brilliant! It has been to a few other towers and even taken part in a striking competition!
Massive thanks to both Terry and Remap, without whom I would have had to give up ringing tower bells.
We always enjoy hearing from you about the difference our equipment has made. If you'd like to share your story too, please contact us!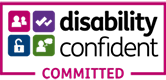 Copyright 2023. All Rights Reserved
Skip to content