Back to News & Stories
Help for mobility scooter users
More people are using mobility scooters these days, but challenges remain. What happens when you get somewhere on your scooter? How do access shops? How to open those difficult sprung loaded gates and doors?
Remap Essex was contacted by Elsenham Parish Council (an Essex village just to the north of Stansted Airport) to see if they could assist mobility scooter users to open a self-closing gate leading to their community centre and playing field.
Volunteers from the group visited the site and assessed a number of potential solutions, assisted by Avril, shown in the picture. The solution agreed was to bolt a socket with a vertical hole to the top of the gate. Users can then use a special hooked stick to insert in the socket and then pull the gate open – all from the scooter. Remap supplied Avril with special sticks of various lengths, some with fixed handles and some with rotating handles and she got all the local mobility users to assess which stick design worked best.
Remap then supplied the selected best stick to all the mobility scooter users in the area. They also fitted a nudge bar to the bottom of the gate so that it could be pushed opened easily from the other direction.
Another excellent, practical solution! Well done Essex Central Remap!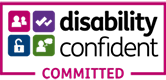 Copyright 2023. All Rights Reserved
Skip to content