Back to News & Stories
Helping artist and celebrity Alison Lapper
Alison Lapper MBE, is an artist, television presenter, speaker, a well-known public figure and regularly gives talks about her life.
Alison has been involved with Remap for many years, but more recently she got in touch with the Brighton & District Branch to ask for some support for a major dilemma affecting her activities in travelling across UK and overseas, a significant part of her career lifestyle.
Alison uses a significantly lighter wheelchair for travel, compared to day-to-day activity at home in a much heavier wheelchair, however the recently procured travel wheelchair was not quite fit for purpose to suit Alison's bespoke needs, it was very uncomfortable and needed modifying to improve access and control.
Volunteers at the local branch met with Alison to see what adaptations should be made to make the wheelchair more suitable. The successful solution involved some ingenuity and carefully crafted metalwork by volunteer engineer Mike.
A mounting bracket assembly was designed and made from stainless steel, moveable in four directions and attached to the wheelchair. An attachment for the wheelchair was also made to create the correct height and position for the joystick controls
The depth of seat was extended so that Alison could use an extended cushion from her old chair on this new platform. The footrest, height and width were also adapted and a non-slip mat added too.
So, Alison is now able to proceed with her travel plans, with confidence and comfort in her travel wheelchair.
This has created a huge difference for Alison and her everyday life. She explains: "without Remap's help, I could not have anticipated the increased comfort using this new wheelchair for my travels. They are a fantastic charity, with work done by hundreds of volunteers across the UK using many different skills".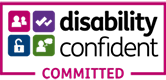 Copyright 2023. All Rights Reserved
Skip to content