Back to News & Stories
I can jump waves on holiday
With the good old British weather living up to its reputation recently, here's a sunny story to brighten our spirits.
Five year old Thomas and his family sent us this video of their very first beach holiday all together. Thomas uses a K walker to get around. These are usually fitted with small, narrow wheels which are not designed for sand and salt water. Instead, the little wheels would sink into the sand and leave Thomas stranded.
Remap custom made and fitted these off-road wheels to Thomas' K walker. Now he can keep up with his brother for the first time! We love this video of the pair of them jumping the waves together.
Would custom made equipment hel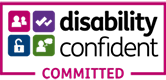 Copyright 2023. All Rights Reserved
Skip to content