Back to News & Stories
Ivy is gently rocked all night long!
Ivy was brain damaged at birth and has always liked to be cuddled and rocked before going to sleep. Now she is eight years old and has to be hoisted into a hospital-style bed, her rocking routine was proving impossible with the result that she could not get to sleep. Volunteers at Remap Bedfordshire have produced a solution which has greatly aided her sleeping.
 The hospital bed has been mounted on a wooden frame which allows the bed to be rocked from side to side like a large scale rocking crib. A mechanism was then added to power the rocking motion so that it reliably and quietly rocks Ivy throughout the night. She now drops off to sleep which, according to her Dad, is very encouraging!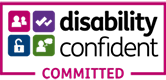 Copyright 2023. All Rights Reserved
Skip to content