Back to News & Stories
Izzie and Mike fight the mud and raise over £700
Congratulations to Izzie and Mike on completing their Tough Mudder challenge!
'We were honoured to have the opportunity to raise some funds on behalf of Remap, by completing the Tough Mudder obstacle race in S
eptember.
For those who aren't familiar with Tough Mudder, they are 12 mile trail runs with a variety of obstacles (and a lot of mud) along the way. These range from wading through skips full of ice and scaling 12ft high walls, to swinging along monkey bars and running through electric wires! Thousands of people take part across the world and it's a great event that's growing in popularity every year.
We felt Tough Mudder was the right event to fundraise Remap as it's mantra is focused on overcoming adversity and using the support of others to achieve your goals – something that Remap is obviously helping people to do on a daily basis. Remap is also particularly close to my heart as I am currently a final year Occupational Therapy student, and have witnessed first-hand the difference Remap makes to people's lives.
We are delighted to say that we managed to raise over £700 and are already on the lookout for the next crazy thing that we can do to support the wonde
rful work that Remap does.'
Thank you Izzie and Mike.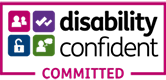 Copyright 2023. All Rights Reserved
Skip to content