Back to News & Stories
James speaks out
When James and his family met Remap at a local event, they didn't realise how much their lives would be changed. James' mum, Katie, tells us about how working with our volunteers transformed her son's life:
When we met Remap at Kidz to Adultz South, James was 4 years old. He is 5 now. He has vocal cord palsy which means that he can only speak with a very quiet voice, due to a paralysed vocal cord. It isn't a problem at home, but when there is any background noise it is extremely difficult to hear him. It created quite a problem in his educational setting in particular, but we also found it difficult when out walking with him in his wheelchair and in the car. He was very patient about repeating himself but we were very concerned that he would get fed up with people not being able to hear him and get discouraged from trying to talk. At nursery, he rarely interacted with other children, and we felt this was at least in part because of the difficulties in communication. Most young children don't have the patience of (most!) adults, so when they can't hear him they tend to quickly give up and move onto something else. The only medical solution is steroid injections which carry significant risks and can't be done this young.
We met our volunteer engineer, Niall, and discussed what we had in mind. Together we refined our initial ideas until we had a workable solution. Then Niall patiently devised various prototypes, testing them out and making changes until he came up with our final version. The amplifier that we now have is small enough to fit on a belt (with the speaker) and is light enough that it doesn't bother James. We have a head microphone which works well when it is in the right position. However, James tends to fiddle with it which moves it out of position! So, we are currently looking into more sensitive lapel microphones. Hopefully, this shouldn't be so difficult now that we have the speaker and amplifier system made. Despite this 'fine tuning' that we want to do with the microphone, the system that we have has been great and has helped so much. Here are some of the areas in which it has had an impact:
The most important one for me, is that James is talking to his peers! He is at school now and is able to communicate with his friends. He has so much more confidence when interacting.
He can be heard in the classroom and so can contribute independently to discussions and whole group work rather than having to having to rely on the voice of his 1:1 TA. This too has helped his confidence.
He can be more independent as we now feel more confident that we will hear him if he needs help – rather than having to keep him in sight at all times.
Car journeys are so much easier – we can hear what he is saying which reduces everyone's frustration!
Going out in the wheelchair is also easier – we used to have to stop very frequently to bend down and hear what he was saying – now I just place the speaker on the handles next to me. So much better!
I love this story his teacher told me  – he came back into the classroom wearing his mic with the volume turned up and announced to the class 'I'm back!!!' He could never have done that before.
Our speech therapist was very interested in this project and feels it will benefit James hugely, both now and long term as hopefully it will protect his voice from further damage from straining to make himself heard.
So a huge thank you from our family and especially James. Remap is a fantastic charity with remarkable people like Niall. Amazing.
Technical details for this project are available on MakeAbility.
Names in this story have been changed.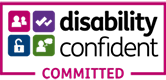 Copyright 2023. All Rights Reserved
Skip to content