Back to News & Stories
Jazz benefit gig announced
A great night is promised as a top line-up of jazzmen play a benefit gig for Remap in July. Spicy Jazz will perform in Kenilworth on 29th July to raise money for the unique charity that provides free, custom-made equipment for disabled people.
Bob Jackson (trombone and vocals) is joined by Zoltan Sagi (saxophones and clarinet), Mike Kemp (piano), Steve Kershaw (bass) and 'Sticky' Wicket (drums). We guarantee tapping feet and high spirits.
For tickets and further information ring 01926 864451.
Kenilworth Lions Club is sponsoring tickets for a number of local disabled people and their carers. Thank you Lions!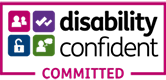 Copyright 2023. All Rights Reserved
Skip to content