Back to News & Stories
Jazz event hits the high notes
Around 170 people from Coventry, Warwickshire and beyond clearly appreciated a splendid evening in Kenilworth on 29th July, featuring Spicy Jazz.  St Nicholas Church was alive with the brilliant music- making of Bob Jackson on trombone and vocals, Zoltan Sagi on clarinet and tenor saxophone, Mike Kemp on piano, Steve Kershaw on bass and Sticky Wicket on drums.
The programme included tunes by composers such as George Gershwin and Duke Ellington, and numbers played by Louis Armstrong. In announcing an Armstrong number Bob told the audience that it was exactly 50 years since he was in a band doing the publicity for Louis' concert in St Tropez in 1967, and they had an "unforgettable moment" when invited to meet Armstrong and his All Stars after the performance. Spicy Jazz played I'm Confessing That I Love You as a reminder of the event.
The varied programme also included a clarinet feature for Zoltan Sagi, who played Hoagy Carmichael's The N
earness of You and ended with a spirited version of the St Louis Blues, sung by Bob Jackson and featuring a tremendous drum solo from Sticky Wicket.
Zoltan Sagi and Sticky Wicket are former members of Chris Barber's famous jazz band.  Tickets for local PHAB members and residents of various residential homes were kindly funded by Kenilworth Lions.  The audience also included previous Remap users who were keen to support the charity that had helped them.  Thanks also go to Kenilworth Jazz Club chairman Dave Logan who assisted with publicity.  The event was organised by Coventry and Warwickshire Remap and made over £2300.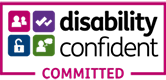 Copyright 2023. All Rights Reserved
Skip to content