Back to News & Stories
Joystick control for armchair
James has a motor neurone disease which affects the use of his right hand. He has a riser/recliner armchair but can no longer operate the push-button controller – his hand is now fixed in an open palm shape and so he struggles to even hold the controller, let alone press and hold the buttons.
Help came in the form of Bill Poad, a volunteer with Remap Berkshire. Bill established that James could operate a joystick so fitted one alongside the standard controller (for use by his carers).  With the new joystick controller James is able to adjust the position of the armchair himself. Remap has noticed that motorised chairs do not seem to be available with joystick controls, even though the push-button controls usually supplied can be difficult to use for some users.
This case was referred to Remap by Catherine, the occupational therapist looking after James, who said:
"As an Occupational Therapist, I have referred a number of my patients to Remap over the years. They have always been creative in designing something unique and fit for purpose, when conventional equipment providers and organisations have nothing to offer".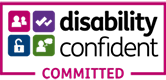 Copyright 2023. All Rights Reserved
Skip to content