Back to News & Stories
Keeping safe at home
Parents of disabled children face all kinds of challenges and Sean's parents were particularly worried about the fireplace.
Seven year old Sean has autism and ADHD (Attention Deficit Hyperactivity Disorder); he's still in nappies, cannot talk and loves to climb! Unfortunately the fireguard is an attractive climbing frame which he loved to scale higher and higher. Mum and dad want their living room to be both safe and relaxing, so Remap York volunteer Martin Whillock agreed to make an un-climbable guard to fit the fireplace.
The case was referred to Remap by the family's community occupational therapist Lydia Hindle, who could find nothing suitable on the market. Sean's mum helped Martin in the design process, stipulating a weldmesh with 1″ square holes – too small for climbing! On completion the fireguard was painted with black fireproof paint. Many thanks to Tomrods Ltd in Thirsk who donated the the panel of weldmesh.
After delivery, mum emailed: "Hi Martin thank you so much for the fireguard it's wonderful, we really appreciate it ? "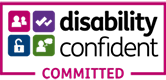 Copyright 2023. All Rights Reserved
Skip to content