Back to News & Stories
Kirandeep's Book Manipulation Aid
Due to reduced motor impairment of her hands and fingers, tasks for Kirandeep had become increasingly harder, especially reading. With a love for reading, Kirandeep had been having difficulty grasping and turning pages of any chosen book.
A book manipulation aid was made by the Derby, Burton and District branch, to hold an adult paperback book with up to 500 pages. Ultimately it enables Kirandeep to easily turn each page, either backwards or forwards, without losing control of a book.
With thanks to Mike, a Remap volunteer, Kirandeep can now look forward to getting lost in other worlds again, experiencing the magic that reading can bring.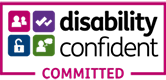 Copyright 2023. All Rights Reserved
Skip to content