Back to News & Stories
Look at Henry go!
Henry has cerebral palsy and needs to practice walking every day. A treadmill in his front room is ideal for this, so that he can watch his favourite cartoons and up his step count at the same time.
The problem is that treadmills are designed for adults and their handles are too high for Henry to be able to use them safely. Luckily, Henry's mum had heard of Remap, and local volunteer Peter came to the rescue.
Even a UK-wide lockdown wasn't enough to deter Peter, who volunteers with our London South team. He designed, built and fitted an extra set of handles to Henry's treadmill so that he can use it safely.
Now Henry is getting lots of walking practice and is improving every day. Katie, his mum, says "Remap volunteers use their engineering skills as well as creativity and inventiveness to create amazing adaptations for those that most need it. Thank you so much to Peter and Remap for building our treadmill adaptation. We are so grateful to you for making our lives just that little bit easier."
Would custom made equipment help your child get active? Contact us!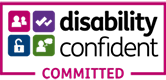 Copyright 2023. All Rights Reserved
Skip to content