Back to News & Stories
Luke gets active and creative with his new gadget!
When 8-year-old Luke came to Remap for a life-changing support aid, the volunteers at our Airedale Panel were more than happy to help.
Luke contracted meningococcal meningitis in December 2019 and due to sepsis, he lost the use of multiple limbs and is now a quadruple amputee. Over the past year, Luke has progressed immensely. He has bravely endured 23 surgeries, built up his strength through physio, and has even started to learn to walk again using prosthetics. This inspirational and determined young man with a strong passion for sports came to Remap, via his Occupational Therapist, with a request to see if we could engineer a prosthetic for his right arm that would enable him to hold and play with a table tennis bat. This would allow him to not only play one of his favourite sports but also strengthen his arm.
Luke and his family were paired with William, a Remap Volunteer Engineer at our Airedale Panel. William got straight to work, developing a life-changing item for Luke so that he could play table tennis again. The project started by assessing what use Luke had of his right arm. It was amputated 70mm below the elbow, which is fused at an angle of 15 degrees, but he had also lost 40% of diameter in comparison to his left arm and was very sensitive as a result of skin grafts.
William created an aid that could strap onto Luke's upper left arm, giving him enough space around his elbow to avoid irritation.  The creation featured a face that would act as a fixture for a table tennis bat, it was then 3D printed and could be secured in place on Luke's arm using two fitted Velcro straps. When wanting to play table tennis, Luke and his family can simply fix a racquet on to the end of the support.
Working with Luke and his family, William has been able to create several more fixtures for Luke to get creative with. Luke now has fixtures for his support aid so that he can hold a pencil, stylus, or a handy rod which allows him to pick up even the smallest of Lego pieces.
These additional fixtures have been developed to include magnets and a fixing on the original face so they can quickly be swapped, and a steel plate replaced the fixing for the bat on the arm unit. The entire fixture is adjustable and gives Luke the ability to get the best angle when using the arm for the different activities.
Luke's Father, Adam added, "With the help of Remap Luke has been able to join his friends and can once again enjoy PE at school. A huge boost to his confidence!".
We cannot wait to see all of Luke's marvellous creations which have been made possible by the support he received from Remap and our brilliant volunteers.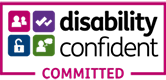 Copyright 2023. All Rights Reserved
Skip to content