Back to News & Stories
Memories of Remap Volunteer, Evan Price
Evan Price, who has died at the age of 99, was for 40 years a respected surgeon in Barnsley.  Towards the end of his career, he was also a Remap volunteer helping to design and make bespoke equipment for disabled people.
Read the full story here
Thanks to the Yorkshire Post.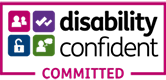 Copyright 2023. All Rights Reserved
Skip to content