Back to News & Stories
Michelle's sewing story
Michelle tells us about her experience with Remap:
As a housebound disabled person, I turned to sewing to fill up my time and deal with my depression from being stuck indoors and feeling useless. Making clothes for myself and occasionally loved ones made me feel useful and worthwhile. But as I progressed, I found myself wanting an overlocker [a type of sewing machine]. The only problem being they only come with foot pedals and not a start/stop and speed hand controls like my sewing machine.
I tried contacting shops and suppliers of overlockers but they all came back with the same thing: that they all used a foot pedal. However, I am part of a group of disabled sewists on Instagram. I asked there and someone mentioned Remap and that they could help me. I was too embarrassed at first, so for a year I kept it at the back of my mind.
This summer, I was talking about it with my partner and he said he would pay for an overlocker as a Christmas present if Remap could do it. So I sent an email to Remap West Midlands. I got an email saying they thought it should be possible and could they come over and see me.
Of course I said yes, and two lovely men came over. I showed them my sewing machine and how the start/stop button and speed slider worked. We talked and they said it would be possible and to let them know when I bought the overlocker and which one.
They purchased a spare foot controller and modified it to work. The lovely man emailed me a few times and then said he thought he had it working but could he come and check it on my machine. I got my nice new overlocker out of the box ready, and it worked perfectly straight away.
He left it with me that day to try out and practice. I felt like crying, I was so happy.
This had made such a difference to me. I now have more secure seam finishes and can make the insides of my garments look more professional. I still have a lot to try out with my overlocker, but it fills me with so much happiness.
I really still can't believe that there are people out there kind enough to dedicate their time to people like me and help out in such a special way. I am sure to a lot of people it doesn't seem that important but it means such a lot to me.
Thank you so much for all you have done for me and know I will never forget your kindness.
Michelle
Would custom made equipment help you to develop your hobby? Contact us!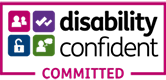 Copyright 2023. All Rights Reserved
Skip to content