Back to News & Stories
Mike's bike takes him to Paris!
Mike "the bike" Stevens joined Richard Brown in the Remap hall of fame by completing a 300 mile cycle ride from London to Paris last week, arriving in time to see the finish of the Tour de France.
Completing the challenge on his mountain bike, Mike averaged 12.4, 13.5, 13.1 and 12.9 mph each day respectively.  Arriving back in the UK Mike said "I am very pleased with the first day's average, given the never-ending very steep hills.  The last day would have been quicker, but we assembled in Paris then did a slow group ride along the Champs Elysees to the finishing line, where we were presented with our medals."
According to those that had done the challenge previously, Mike's was the more difficult of the two routes with more climbs on the first day.  The weather was generally very good, warm with light cloud cover, except on the afternoons on the 3rd and 4th days when it became sunny and hot.  The winds were generally west or south westerly for the most part, so not always helpful, apart from Day 3 when there was a light tail wind.
Mike  raised over £1,300 for Remap during the four day ride.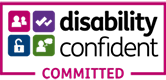 Copyright 2023. All Rights Reserved
Skip to content