Back to News & Stories
Muddy runners raise big money
Muddy runners from Northamptonshire's Adult Social Services have been getting wet in aid of Remap. Members of the Community Occupational Therapy Team, the Single Care Team, the Visual Impairment Team and the Assistive Technology Team took on the challenge of the Wolf Run raising the amazing total of £1500.
Pedro Santos from the Assistive Technology Team said:
"With technology being close to hearts we felt that Remap represented our values and beliefs. Although we had some adversities during the race, we all had a lot of fun and we are extremely proud of the support of our families, friends and colleagues gave us".
Thank you for getting wet and muddy for a good cause folks!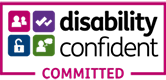 Copyright 2023. All Rights Reserved
Skip to content