Back to News & Stories
Nellie unveiled!
A brand new robotic device to prepare frozen meals and feed a disabled person was unveiled by Remap at Naidex this week.
The robot, called Nellie, takes a frozen meal from the freezer, puts it in the microwave and operates the oven. When the meal is hot and ready she puts it on the table and removes the foil cover. She picks up a spoon and then feeds the user under their control.
She understandably attracted a lot of interest at Naidex, a leading trade show dedicated to the care, rehabilitation, and lifestyle of people with a disability or impairment. Her inventor, John Heath, now seeks backers and supporters to help develop her further.
Watch Nellie in action here.  For more information and all enquiries contact John Heath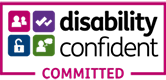 Copyright 2023. All Rights Reserved
Skip to content