Back to News & Stories
Next generation of engineers shine at Kidzania
The end of June saw Remap return to Kidzania to highlight the world of engineering at their STEM Fair week.
The aim of the STEM Fair was to explore a range of fun-filled learning experiences to promote STEM skills and career knowledge through 'Learning by Doing' established through the partnership between Kidzania and the Year of Engineering.
As before, in partnership with Middlesex County Cricket Club, Remap designed the activity taking place in the KidZania Stadium – exploring the engineering solutions that need to be created in order to make cricket accessible for all to play.
Once again Remap delivered activity to challenge young people to come up with designs and inventions to enable independence for disabled people. The designs this time surpassed those from our attendance in May! We had a variety of inventions from the simple to extravagant, demonstrating the creative thinking from the young people. Designs varied from adapted wheelchairs, accessible cars, prosthetic limbs, body suits, adapted equipment for eating and drinking and watches to support autism – the diverse range of inventions highlighted the vivid imaginations of the young people involved.
Finally and most importantly must give a huge thank you to both Steve from our Barnet panel and Malcolm from our South Bucks panel for volunteering their time to support with the activity. They were a great help to the young people, encouraging creativity and providing assistance with design ideas.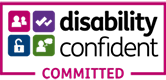 Copyright 2023. All Rights Reserved
Skip to content