Back to News & Stories
Nothing stopping Miles now!
Miles is just like any other young boy; he is full of energy and always wants to be playing. Miles has cerebral palsy and needs a Leckey Walker to support him when walking. The problem for Miles is that Leckey Walkers are designed primarily for support when walking. Sometimes when Miles got excited and wanted to dash about, the narrow distance between the wheels made it unsafe and unstable.
Richard, an engineer maker at our Essex West Remap Panel, was assigned to help make the walker more suitable for Miles, when he wanted to play. With suggestions from other REMAP volunteers: Alan and Howard, they came up with the best solution for Miles.
To make the walker more stable at speed, Richard changed the angle of the wheels like on a sports wheelchair. He made the changes by bolting a special bracket to the existing walker that could be easily removed and returned to the original condition when required and making the frame easier to transport. This required precision machining to allow the modified parts to fit accurately in the Lecky Walker frame and provide stability for Miles when he used it.
Richard explains how amazing it is to see Miles with his new walker:
"The look of happiness on Miles' face when he tried the modified walker for the first time makes all my efforts worthwhile. It is not just about providing modifications, but also improving the quality of life for the people we help".
Miles can now continue to play, enjoy the freedom and remain safe in the process.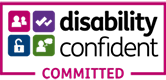 Copyright 2023. All Rights Reserved
Skip to content