Back to News & Stories
Nugget the Micra still going strong on route to Mongolia!
After more than a month on the road, Nugget the Micra is still going strong on route to Mongolia!
The team have ventured across Europe traveling through countries including, Czech Republic, Austria, Slovenia, Croatia, Bosnia & Herzegovina, Albania, Macedonia and Greece!
They then ventured through Turkey to Georgia and Azerbaijan before taking a ferry across the Caspian Sea to Turkmenistan!
Tales include, an early fine from the police in the Czech Republic, storms in Montenegro, lightning in Greece and the labyrinth of roads whilst navigating through Istanbul! They have also shared many beautiful images from the various countries they've visited so far, highlighting just how special the world can be!
Currently in Tajikistan, they will make their way north to Kyrgyzstan and Kazakhstan before heading onto Mongolia!
On Sunday 26th August Matt is scheduled to feature on BBC Radio 2's morning programme, Good Morning Sunday from 7.15am. Matt will explain more about the adventures on their unique fundraising challenge, talk about Remap and encourage further donations to support their final push to Mongolia!
If you want to see some of the wonderful images from their journey so far visit their Facebook page: https://www.facebook.com/nuggetmicra/
If you haven't donated to their challenge and wish to do so please visit: https://uk.virginmoneygiving.com/Team/Nugget
Nugget make it! see update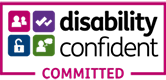 Copyright 2023. All Rights Reserved
Skip to content