Back to News & Stories
How do you open the window if you can't reach?
Michael is a wheelchair user and frustratingly he can't reach the handles on the windows in his new flat. The problem was solved by Remap volunteer Ashley from our north Essex group – this device is made to measure so provides a secure grip even at a distance.
This is a common problem solved by Remap groups all around the country; each window catch requires a different solution!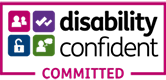 Copyright 2023. All Rights Reserved
Skip to content